The Ram 1500 vs. the Ford F-150 in Iowa City

The starting price of the Ram 1500 is more affordable at $27,340 MSRP compared to the Ford F-150's starting price of $27,625 MSRP.
With nearly-identical fuel efficiency numbers, the Ram 1500 manages increased engine power at 305 horsepower and 269 lb-ft of torque. The Ford F-150 can only manage 282 horsepower and 253 lb-ft of torque.
The Ram 1500 will keep you safer and more secure with available features like Roadside Assistance, Emergency Services, Stolen Vehicle Tracking Assistance, and Vehicle Alarm Notification. The Ford F-150 offers none of these.
The Ram 1500 offers a Diesel trim with a 3.0-liter V6 Turbo Diesel engine. The Ford F-150 offers no diesel option.
The Ram1500 offers 31 exterior colors. Compared to the Ford F-150's 10 external colors, you'll have no trouble finding the one that expresses who you are.
Explore the Benefits of the Ram 1500 Versus the Competition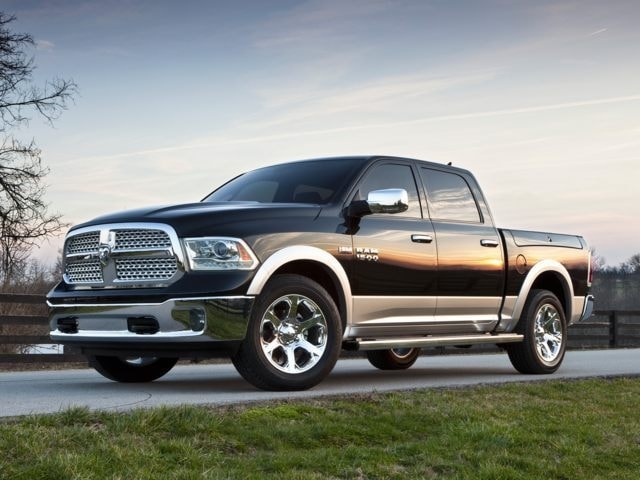 The Ram 1500 is one amazing pickup truck but, like all amazing vehicles, it has some pretty fierce competition. With a ruggedly handsome style on the outside, a spacious and comfortable cabin inside, plenty of convenient technologies to keep you safe and entertained, a smooth and reliable ride, and some serious engine power to tow and haul all you need, the 1500 simply blows its rivals out of the water. We welcome all drivers from the Iowa City, Johnson County, Cedar Rapids, Bettendorf, and Davenport IA areas to take a look above to see how it stacks up against the Ford F-150 and discover the advantages than Ram offers.